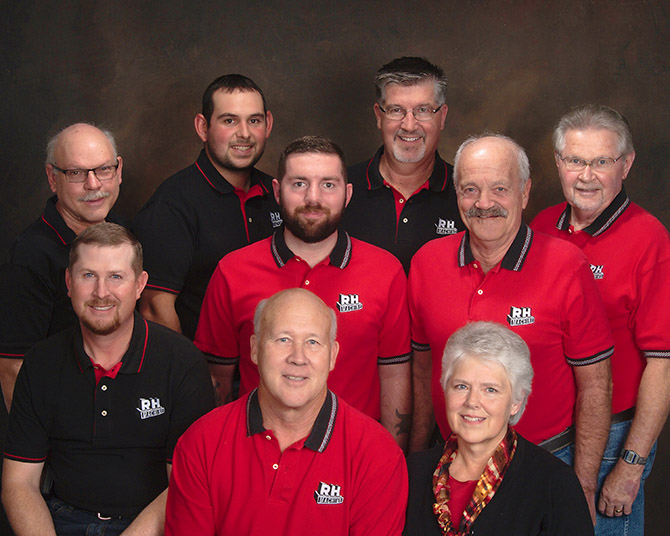 Who are we? R & H Machine was started by Ray and Arline Stueckle as a welding and repair shop on the family farm. R & H Machine is now a second generation family owned and operated business. Even though we lost Ray in 1985 and Arline in 2009, the rest of the family and the employees maintain the original focus. Ray and Arline's daughter and son-in-law, Dave and Kathy Organ, now own and operate the business with a crew of long term, dependable employees. Together the employees of R & H Machine have over 190 years of combined experience to ensure that the R & H you see today is the same as it was when established in 1963.
What is our goal? Our philosophy of management has remained unchanged from the beginning. We want our customers to be satisfied in both the quality and value of our product. We enjoy getting to know you and helping you solve the particular wear problems you have on your equipment. Each product added to the line must meet the qualifications of practicality, dependability, durability, and cost effectiveness. We won't produce a part, if we can't reduce the overall cost of equipment maintenance. Our motto has always been:
"IT DOESN'T COST--IT PAYS--to use R & H CHROME ALLOY WEAR PARTS"
THE HEART of R & H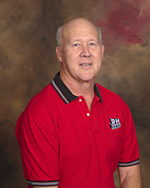 Dave came into the business in 1975 after graduating from WSU with a business administration degree. In 1972 he married Ray and Arline's daughter, Kathy. He began his R & H career by delivering parts from the foundry in Portland, OR to R & H's three stores. In 1977 they moved to Caldwell, ID to open and manage the main office. In 1979 R & H Machine built its own foundry, Gem State Alloys, in Caldwell, and Dave became its manager also. Upon Ray's death in 1985, Dave took over as owner and head of operations of both companies. Another one of Dave's main responsibilities over the years has been to design and develop new parts for our line to help farmers with their wear problems.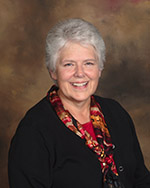 Daughter of Ray and Arline Stueckle, Kathy has been active in both R & H Machine and Gem State Alloys since 1980. Kathy is the office manager, and also the head of our accounting department. She has spent time in almost every aspect of the business, and so has a working knowledge of how we produce our parts. In her spare time she keeps track of our new parts to be sure that they are included in the catalog. Her analytical mind is a great asset to our company.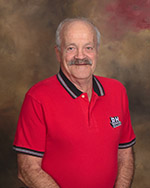 Craig joined the R & H team in 1989. His first responsibility entailed all of our warehousing and shipping needs. As Craig grew with R & H, his knowledge of our parts and their applications became more and more valuable. He has studied in depth many types of farm equipment, and has become an authority on them. In fact many dealers, as well as farmers, consult Craig regarding what parts fit on their equipment. Craig was in such demand on the phone helping farmers solve their problems that in 2008 he was made full-time Director of Sales. Craig has a special rapport with each farmer that calls, and is able to help with almost any problem.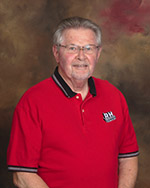 Fred became an integral part of our corporation in 1987. As head of our Accounts Receivable department, he has an extraordinary ability to recall any one of our thousands of customers, where they live, and quite often when and what they bought. Over the years Fred has taken on additional tasks to help the company. As computer technology develops, he continually keeps our computers up to date. We at R & H lovingly call him our computer expert. Fred has acquired a great knowledge of our parts, and, being multilingual, he has been valuable to many of our customers. We at R & H don't know what we would do without him.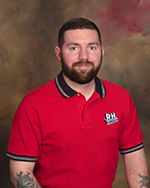 Ronnie is our warehouse shipping manager. Ronnie has been with us since 2012, and has worked in several departments. He handles each of our parts, and so is the final check for quality control. Ronnie picks and packages all orders. He shelves and ships thousands of our parts; and his orderly and efficient arrangement of the warehouse allows him to do this quickly and accurately. He understands that farmers need their parts quickly, and works hard to fill each order the same day. Ronnie is always looking for the best way to get our Chrome Alloy parts to our customers with the lowest cost and fastest travel times.
Serving farmers is always at our heart!!!
THE HEART of OUR PRODUCTION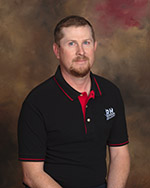 Brock is our production manager. Brock came to us in 2014, and with his farming background understands how important it is to have long wearing parts. Brock's job is to make sure each area of the manufacturing process is operating efficiently. This begins with all scheduling, and ends with delivery to our warehouse. His extensive knowledge of all phases of the operation makes it possible for him to step into any position at any time. His goal is to help each department attain its goals of a steady supply of high quality Chrome Alloy wear parts, and to help each employee reach his potential. It has been fun watching Brock implement his new ideas of management. He has become a vital part of our company.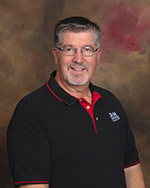 Mark has been with our company since 1980, and is the molding department foreman. During his many years of experience with us, Mark has seen many changes in our manufacturing facilities, and has become invaluable to our organization. The quality of our parts starts with the molds that Mark's department makes. Each core is carefully placed to be sure every hole and cavity is in the correct location. Without this attention to detail the grinding department would have to spend excessive time bringing our parts up to our high quality standards. Mark is able to make high quality molds whether the part is molded one at a time or by the thousands. He also likes to keep the foundry humming with oldies on his radio. Mark is a vital part of our operation.
Chad manages our welding department. Chad graduated at the top of his welding class from the College of Southern Idaho, and has been with us since 2010. He is responsible for making all of R & H's fabrications to the correct specifications, as well as making sure everyone in the welding department does so also. This requires the use hundreds of different templates. He has to make sure our parts will fit your make and model of equipment. He combines our Chrome Alloy castings onto a fabrication of steel to give the longest wear possible and still maintain the strength needed. As each part is shot-blasted, Chad inspects every weld. Chad farms in his spare time, and is always willing to be our parts tester.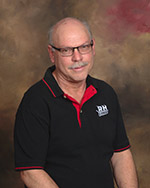 Joe is our grinding department foreman. Joe has been with us since 2010. Joe knows each of our many hundreds of parts, and is responsible for quality control. He looks over each part for quality defects as it is cleaned and ground, and every bolt hole is checked before leaving the foundry to make sure that it will fit properly. Joe has taught each of the employees that works in the grinding department to be as quality conscious as he is. Each part must pass his strict quality control before shipment. Joe holds to his standard, "Would I want to buy this part?" Because of his high standards, you can be assured of the highest quality Chrome Alloy wear parts.
Highest Quality Control: We at R & H Machine take pride in producing the highest quality American made Chrome Alloy agricultural replacement parts available. The quality of each R & H Chrome Alloy part begins with the first step in our manufacturing, and continues throughout the entire process, guaranteeing the highest quality, longest wearing parts on the market. Our strict quality control is maintained by our experienced personnel. The foreman in each area provides a hands-on approach, making sure each part meets our stringent, high quality requirements.
We make quality our highest goal!!!